Young Living Essential Oils Starter Kits
The Basic Starter Kit offers all the product samples and literature you need to begin experiencing well-being and supporting body systems using nothing but the purity of nature.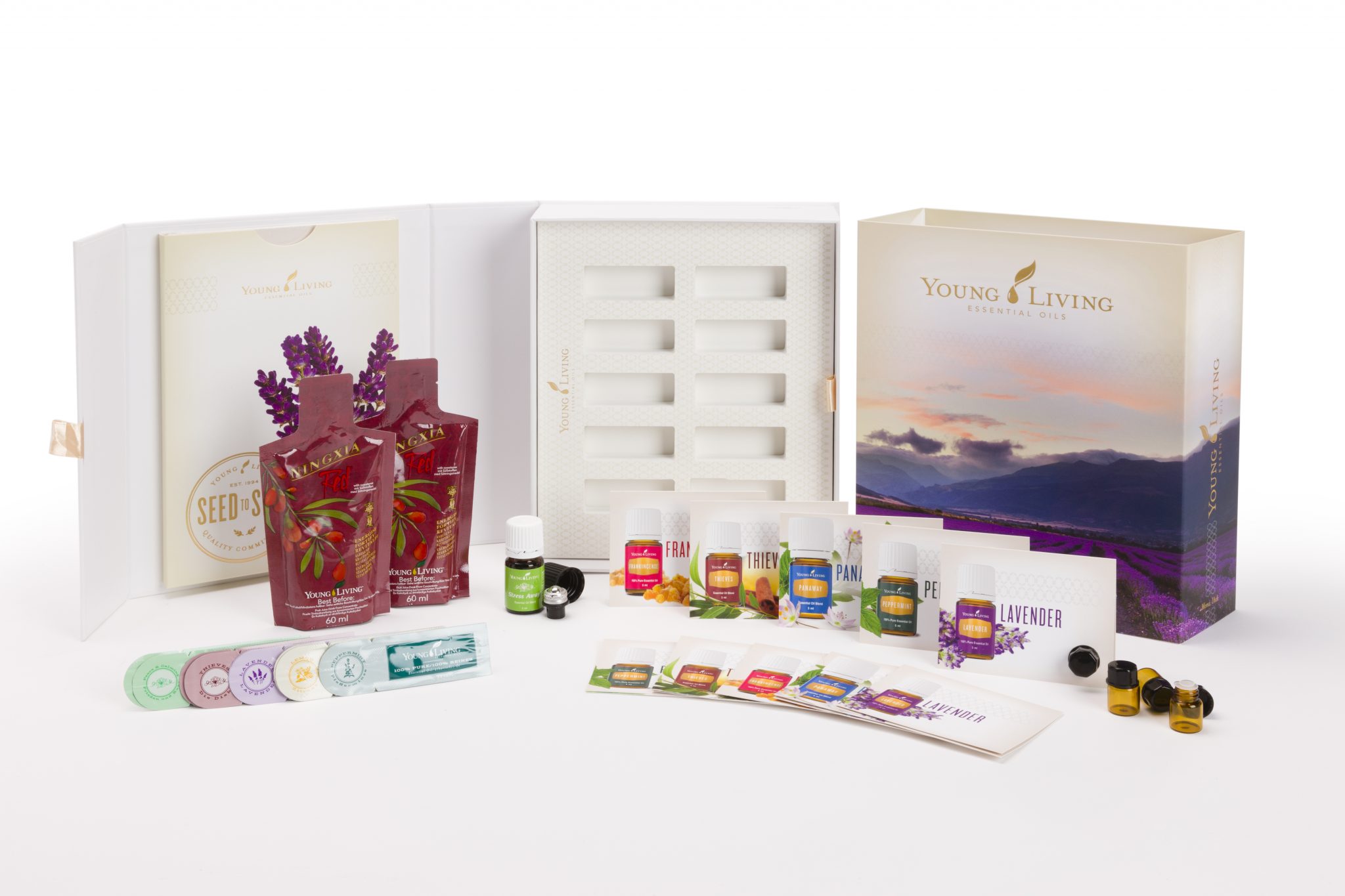 For $59 Your Basic Starter Kit includes:
5-ml Stress Away™
AromaGlide™ Roller Fitment
Thieves Waterless Hand Purifier
10 Love It? Share It! Sample Oil Bottles
2 NingXia Red® 2-oz. samples
Product Guide and Product Price List
Member Resources

Premium Starter Kits
These are the most cost effective ways of becoming a member and a great way to get started! They include the oils that you will find yourself reaching for everyday!!
Includes membership and you get a great kit at a great price!
The Premium Starter Kit includes membership, 11 Essential Oils, and a diffuser to diffuse throughout your home.
This is the most cost effective way to get started. These oils have been chosen to get you up and running using essential oils to support throughout your day.
Your Premium Starter Kit Includes:
YOUR CHOICE OF DIFFUSER PLUS
Premium Essential Oils Collection;
Lavender 5-ml
Peppermint 5-ml
Lemon 5-ml
Copaiba 5-ml
Frankincense 5-ml
Thieves® 5-ml
Purification® 5-ml
R.C.™ 5-ml
DiGize 5-ml
PanAway® 5-ml
Stress Away™ 5-ml
AromaGlide™ Roller Fitment
Thieves Waterless Hand Purifier
10 Love It Share It! Sample Oil Bottles
2 NingXia Red® 60ml ea samples
Product Guide and Product Price List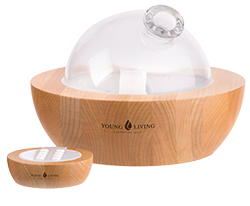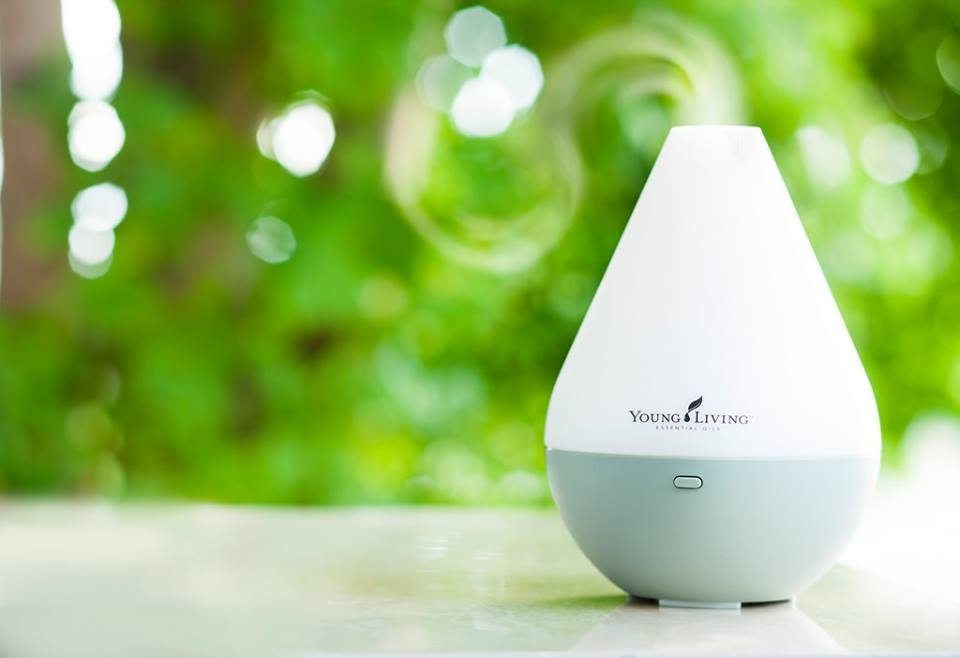 Premium Starter kit with NingXia Red®
Ningxia Red packs a punch!! Only 30ml of Ningxia Red in biologically active value is equal to: 55 Oranges, 37 Strawberries, 130 Tomatoes, 22814 Almonds, 34 Onions, 59 Broccoli, 22 carrots, 93 Apples and 814 Blueberries!!!!    Get your head around that!!
See why naturopath Nathan Forbes from Syndey, Australia, strongly recommends the benefits of NingXia Red
NingXia Red is a delicious super fruit beverage that combines whole Ningxia wolf berry puree, a super fruit blend of blueberry, aronia, cherry, pomegranate, and plum juices, natural stevia extract, grape seed extract, pure vanilla extract, and Orange, Yuzu, Lemon, and Tangerine essential oils.
Kit includes:
Basic Starter Kit PLUS:
NingXia Red 2-pack
30 NingXia Red Singles (2 fl. oz. ea.)
1 NingXia Red 750ml bottle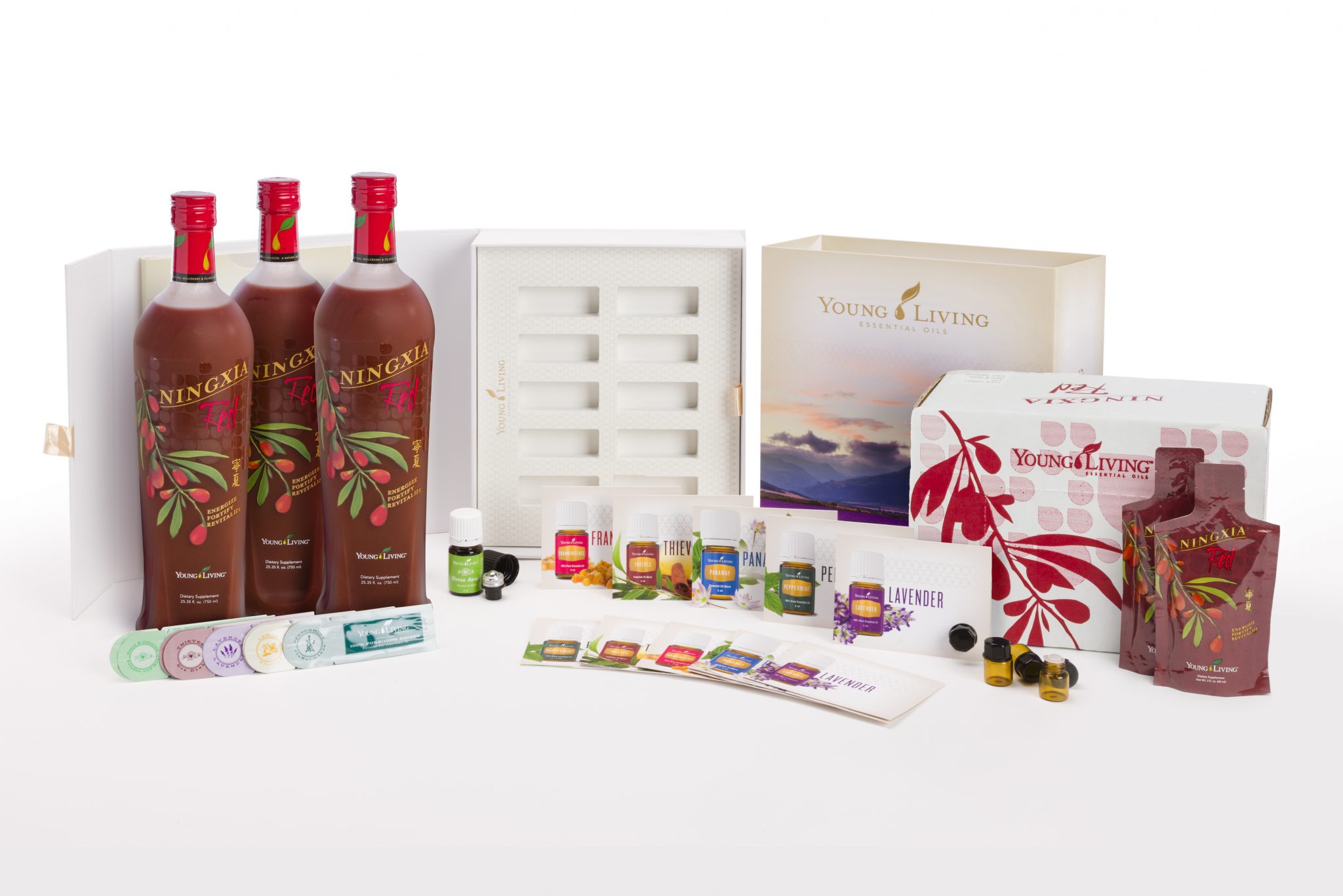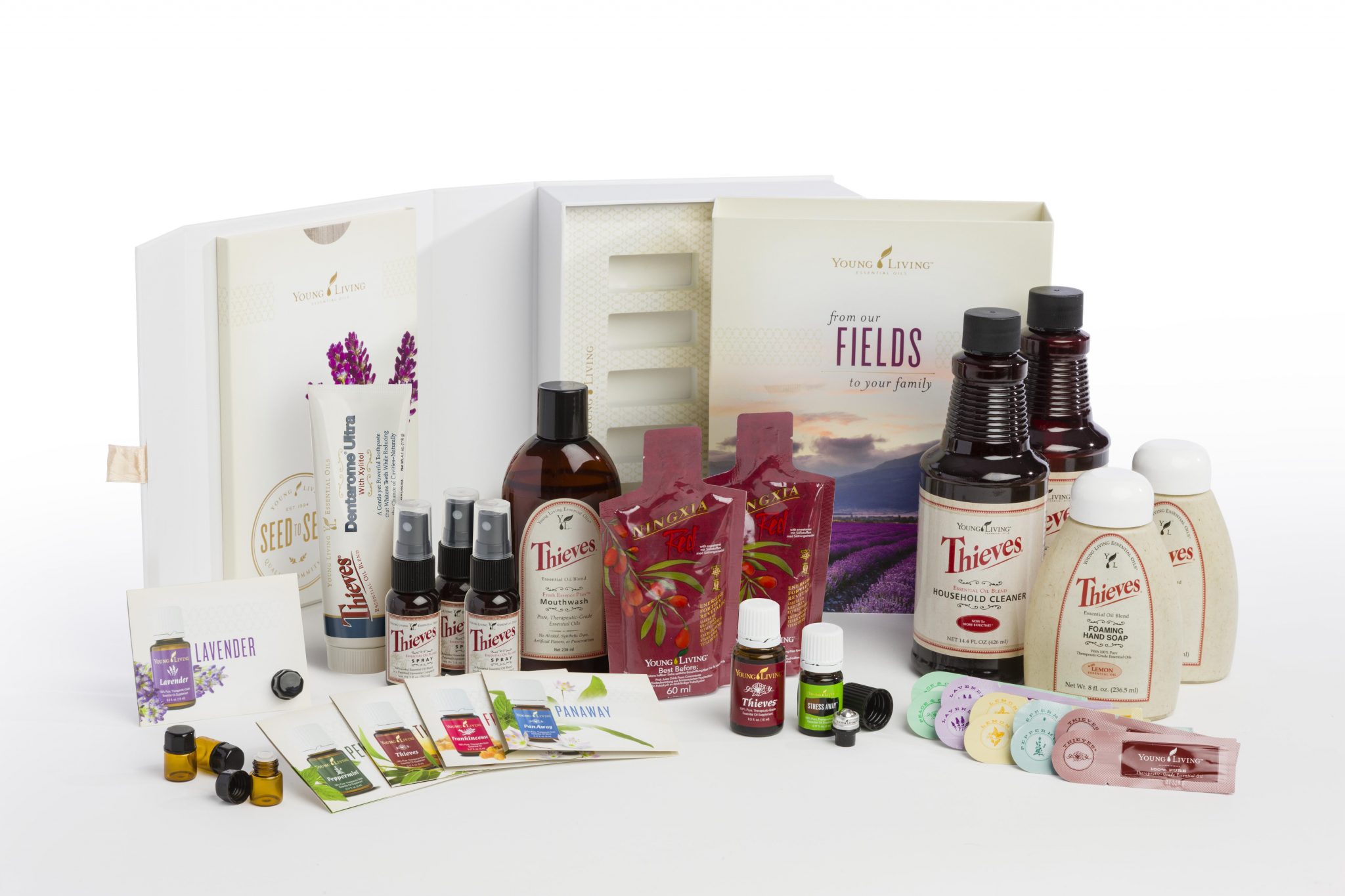 Premium Starter Kit with Thieves®
Young Living is proud to offer a complete line of home and personal care products infused with the pleasant, spicy aroma of our proprietary Thieves® essential oil blend! This Starter Kit is ideal for those wishing to replace harmful chemicals in the home with powerful, natural alternatives.
Kit Includes:
Basic Starter Kit PLUS:
15-ml Thieves Essential Oil Blend
2 x Thieves Household Cleaners 426ml
Thieves Spray 3pk
2 x Thieves Foaming Hand Soap 236.5ml
Thieves Dentarome Ultra Toothpaste
Thieves Fresh Essence Mouth Wash 236ml


Open a Wholesale/Retail Account today!